Hazard Warning Lights Upgrade – Triumph STAG
By Danny Stroud
I decided to further improve my car's lighting and safety features by fitting a Hazard Warning Light system.
I bought my kit off the internet and it is made by HC CarGo.
The kit consists of a mounting bracket with a switch and a flasher relay fitted to it.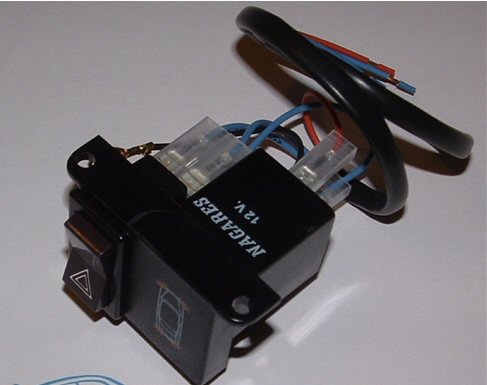 As I have a MK1 Stag there is no Hazard switch hole in my dashboard. At first I planned to fit the kit under the dash just to the left of the steering column, however on second thoughts I decided to fit the switch on the centre console next to my clock which is where the Stag ashtray was originally fitted. There is loads of space for the wiring and relay once the ashtray mounting is removed.
I had to cut a new piece of wood as my original had the clock in the middle, I have offset the clock to the left and fitted the hazard switch on the right. As shown in the photo below.
The wood is a really good match to my existing dashboard and is a recycled cheese board!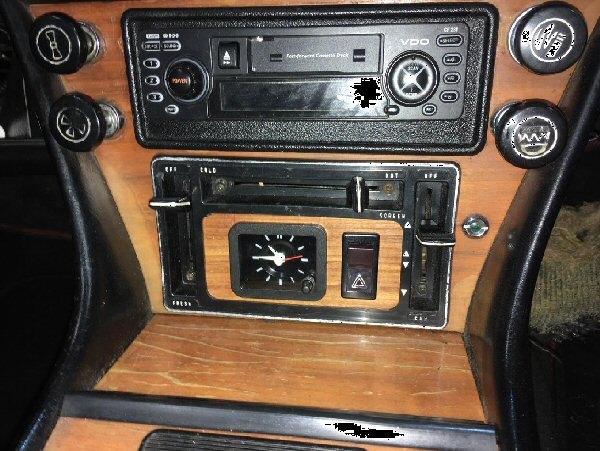 The wiring is pretty simple and the kit comes with full instructions.
This is how I did it; my clock is powered from the original clock wiring which was extended to reach the centre console.
A feed from this purple wire goes to the flasher relay as shown in the photo below.The connections from the switch are made under the dashboard to the indicator wiring (green/white & Green/red) which comes from the steering column.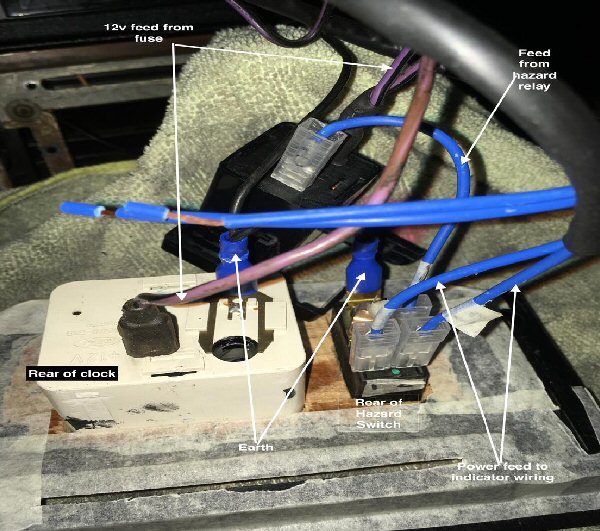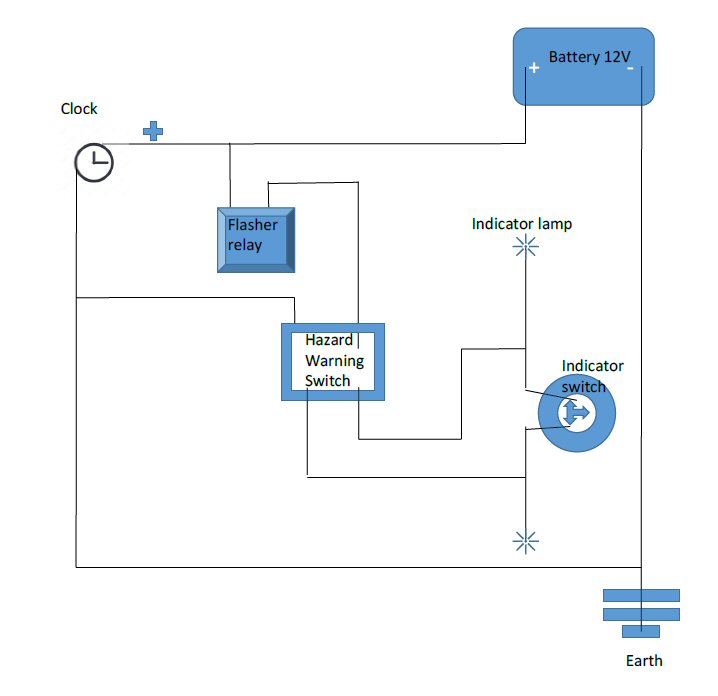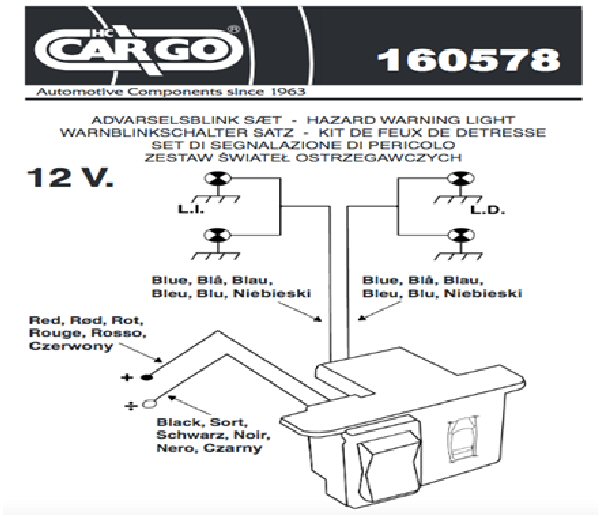 If you need further information on this upgrade please let me know. dannystroud@sky.com
Danny